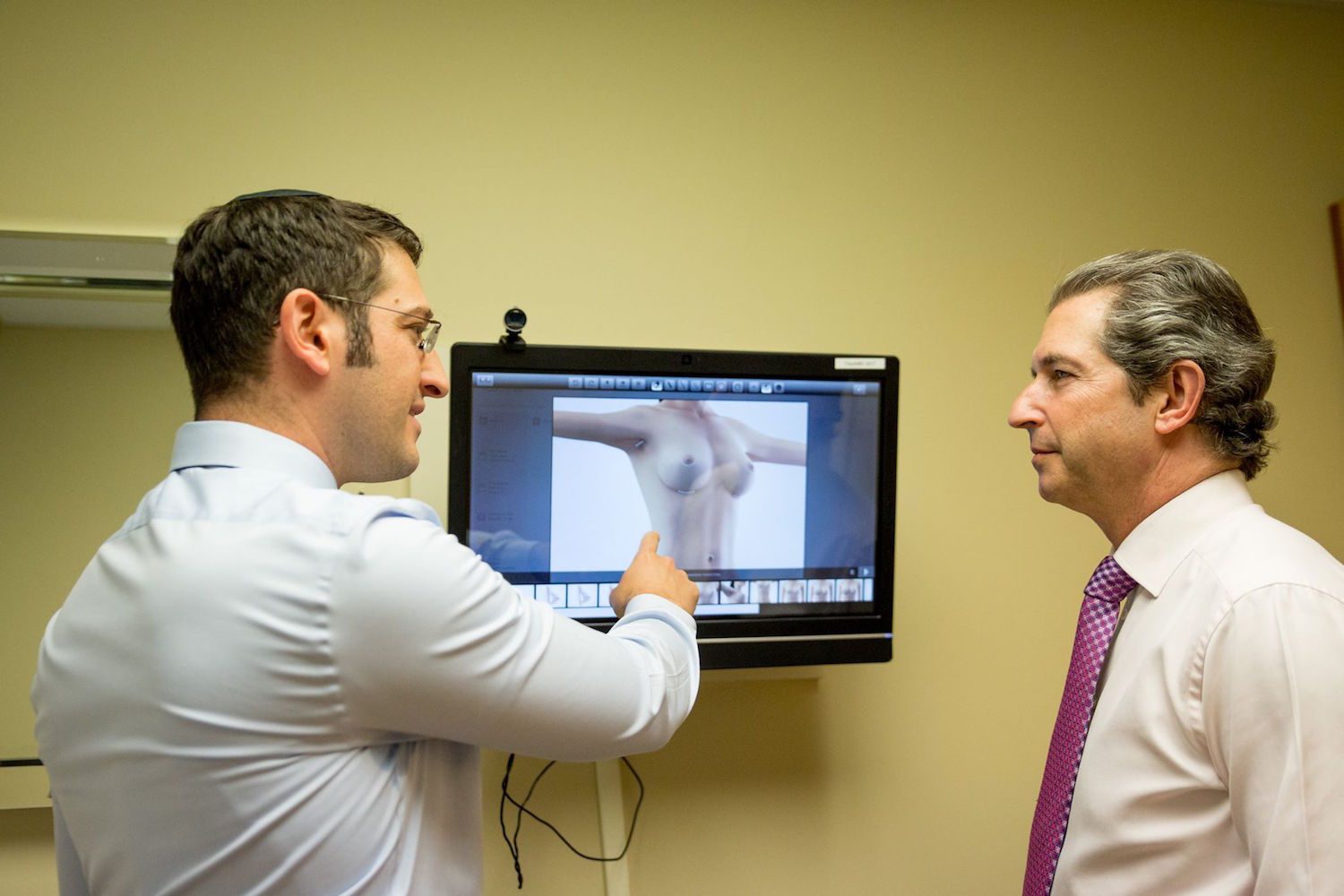 BRA (Breast Reconstruction Awareness) Day is an initiative founded by Toronto Plastic Surgery's own
Dr. Mitchell Brown
, that promotes education, awareness and access for women considering post-mastectomy breast reconstruction.
BRA Day events are held in communities across Canada in October. This year's Toronto event takes place on October 17th, 2018. Dr. Brown and the Canadian Cancer Society are also hosting a free BRA Day event at Toronto Plastic Surgery on October 24th, 2018.
During these events, leading plastic surgeons have the opportunity to provide breast reconstruction education and answer patient questions. Attendees are given the opportunity to hear patient stories and connect with women who have been through it, and in the Show & Tell Lounge, volunteers share the real-life results of their breast reconstruction.
Leading up to this year's BRA Day event, Dr. Brown has taken the time to answer some common questions about this event and why it is so meaningful to him.
1. First, what is BRA day?
Breast Reconstruction Awareness Day is an initiative that promotes education, awareness and access for women considering post-mastectomy breast reconstruction. Today, hundreds of educational events are held across the world on and around BRA Day, which typically occurs on the third Wednesday of October. These events bring physicians, surgeons, nurses, support staff and, especially, patients together to improve education and awareness around options for breast reconstruction.
2. Why is this event so important to you?
I am so lucky to have many great reconstructive options for breast cancer patients. Unfortunately, there are still far too many women that are never presented with these options. Education and awareness are the first steps to ensure that women with breast cancer can make the best choice about whether or not to undergo reconstruction and what type of reconstruction is best for them.
3.
Dr. Brown

, tell us a bit about why you founded the event.

Breast Reconstruction Awareness Day was founded in 2011 to address a clear need for better access, education and awareness for options related to breast reconstruction. Over the many years of my career, I had been meeting with women who had previously undergone mastectomy and went years without knowing that breast reconstruction was even an option. To me, this was unthinkable, especially in an advanced country like Canada. The message certainly has grown and since 2011 BRA Day is now celebrated in over 30 countries worldwide.
4. Who can benefit from this event?
Breast cancer patients, their families and support networks, physicians, surgeons and other healthcare workers that look after breast cancer patients can all benefit from BRA Day events. This event will provide an overview of current options for reconstruction both in the immediate (same time as mastectomy surgery) and delayed (months or years later) settings. It will provide an opportunity to ask questions of the surgeons involved as well as from recent patients that have undergone reconstruction or even those that have chosen not to.
5. What effect have you seen the event have on attendees over the years?
Feedback from the BRA Day events has been excellent. Women frequently report having had an opportunity to be educated in an environment that is comfortable and safe. The ability for women to network with their health care professionals as well as other women who have undergone the reconstruction process is unique and incredibly beneficial. Attendance has continually increased over the years and this has stimulated educational events that are now held throughout the year.
6. What can people expect at this year's event?
This year, in an intimate, informal setting, we will review current options for breast reconstruction, provide a list of questions for patients to consider while deciding on options for breast reconstruction and spend as much time as possible answering questions from patients and families. We have a number of excellent patients attending who will be able to share their story and answer questions first hand.
7. If someone cannot attend this year's BRA Day event, but is interested in learning more about breast reconstruction options, what do you suggest?
Fortunately, through the efforts of BRA Day around the world, more and more resources have become available. First, there is likely another event near you that you may be able to attend. Most events are listed here. You can find excellent comprehensive information on the Toronto Plastic Surgery website, or from organizations such as the Canadian Cancer Society, and the Canadian Collaboration on Breast Reconstruction. Finally, don't be afraid to ask your healthcare provider to organize a consultation with a plastic surgeon that performs reconstructive breast surgery.