What does Endymed Intensif treat?
Acne scars and pitting
Deep wrinkles
Stretch marks
Dilated pores
Overall dull appearance of skin tone and texture
How does it work?
Skin needling, also called microneedling therapy and/or collagen induction therapy (CIT),  is a minimally-invasive skin rejuvenation procedure that involves the use of a device (Endymed Intensif) that contains fine needles. The needles are used to puncture the skin to create a controlled skin injury. Each puncture creates a channel that triggers the body to fill these microscopic wounds by producing new collagen and elastin. Through the process of neovascularization and neocollagenesis, there is improvement in skin texture and firmness, as well as reduction in scars, pore size, and stretch marks.
What are the Endymed Intensif advantages?
The intensified proprietary Fractinated Pulse Mode provides enhanced heating volume for optimal collagen remodeling
Minimal downtime
No need for antibiotics or antivirals
Minimal discomfort
Approved by Health Canada
What is the treatment protocol?
The Endymed Intensif is a series of 3 treatments every 3 to 4 weeks. For optimal results, the Endymed Intensif can be combined with Endymed 3Deep for skin tightening and rejuvenation.
When can I expect to see the results?
Initial results are visible within a few days of the treatment. For months afterwards,  as the body's natural collagen regenerates the damaged tissue in the dermis (deep layers of the skin) will be replaced by new, healthy, younger-looking tissue. The treated areas of the skin will become smoother, tighter and more vital.
How long do the results last?
Intensif benefits are long lasting – your skin will continue to improve up to a year after your last treatment session!
As the aging process is on-going, continued treatments may be necessary to maintain the results.
Before and After Photos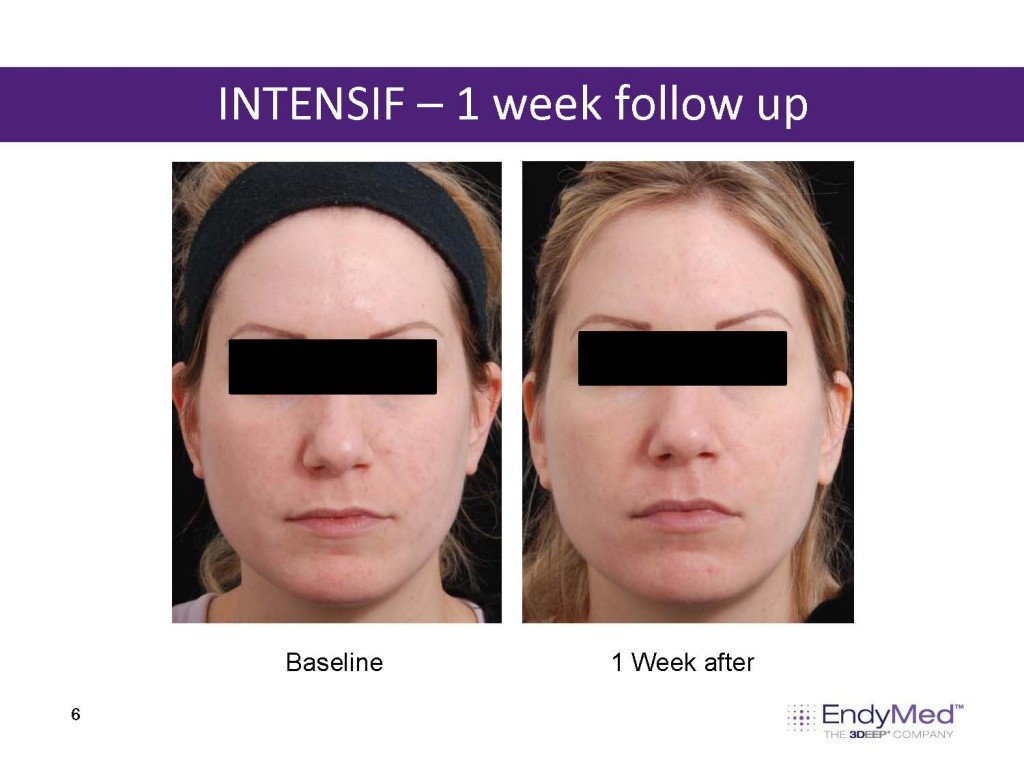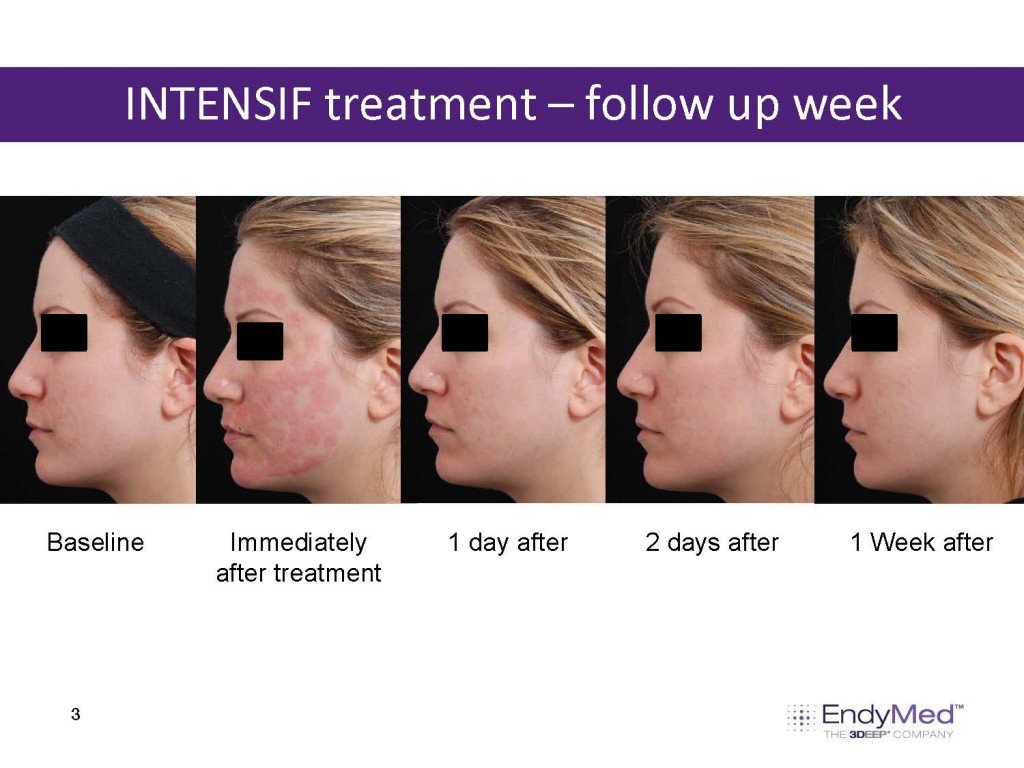 Acne Scar Therapy