If you're considering aesthetic plastic surgery, we have some good news for you! Thanks to the recent advances in three-dimensional (3D) photography and revolutionary new software, you can now preview what you may look like as the result of breast augmentation, body contouring or facial surgery well in advance of the procedure. Our office is among the first few in Canada to adopt this technology called VECTRA XT.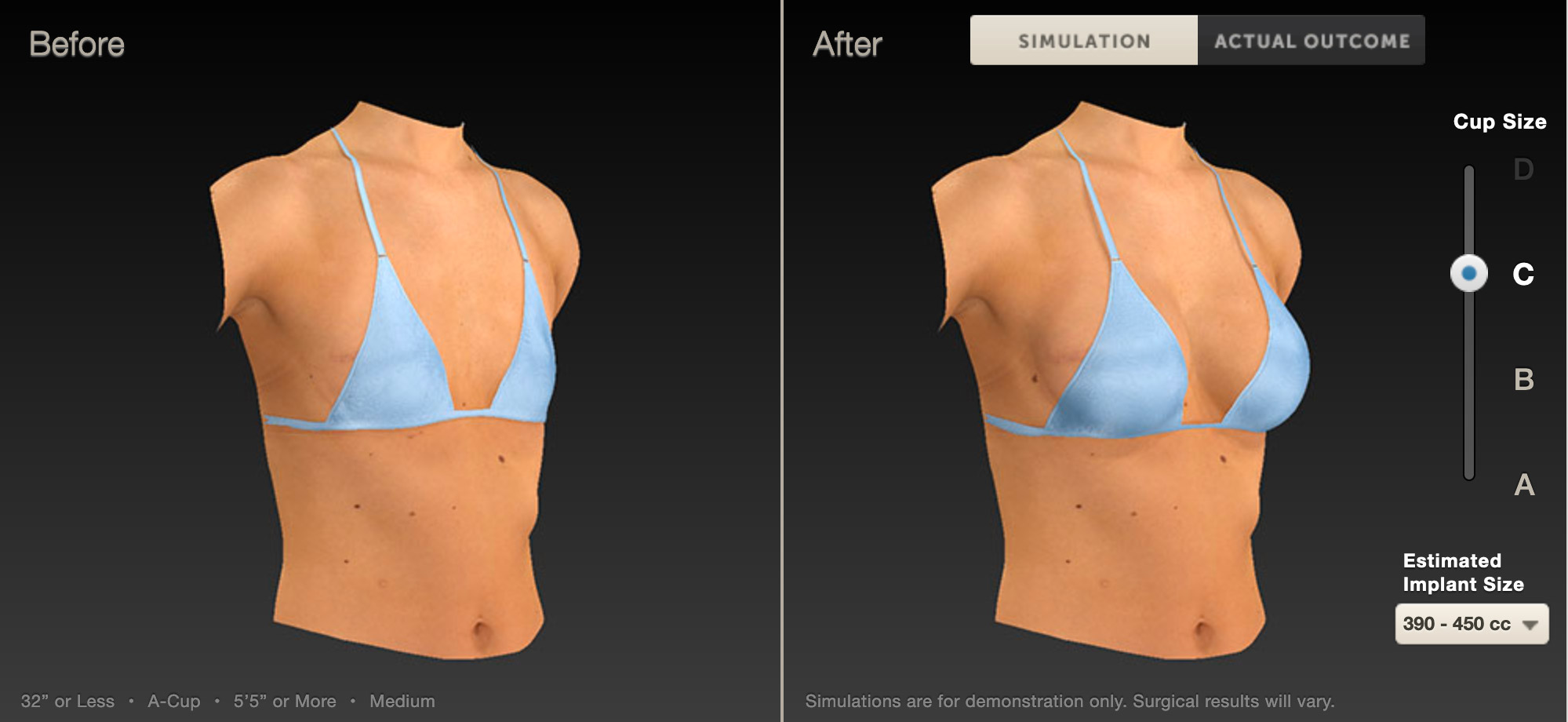 Vectra XT Advantages
Use a 3D image of your face or body
"Try on" different size implants (for breast augmentation)
See the predicted surgical results from different angles
Become better informed about "what is possible"
How It Works
Improved Patient Satisfaction Through Precise Results
While viewing before-and-after photos of other patients has been successful in the past, the use of precise 3D representation has added to our ability to visualize potential outcomes. A VECTRA XT consultation allows you to approach your aesthetic surgery with the confidence, and better understanding of what your results may look like.
Your Body in 3D
Step 1: Take a 3D Picture
Your experience begins with a VECTRA 3D picture session in our office. This creates the starting point for your aesthetic consultation.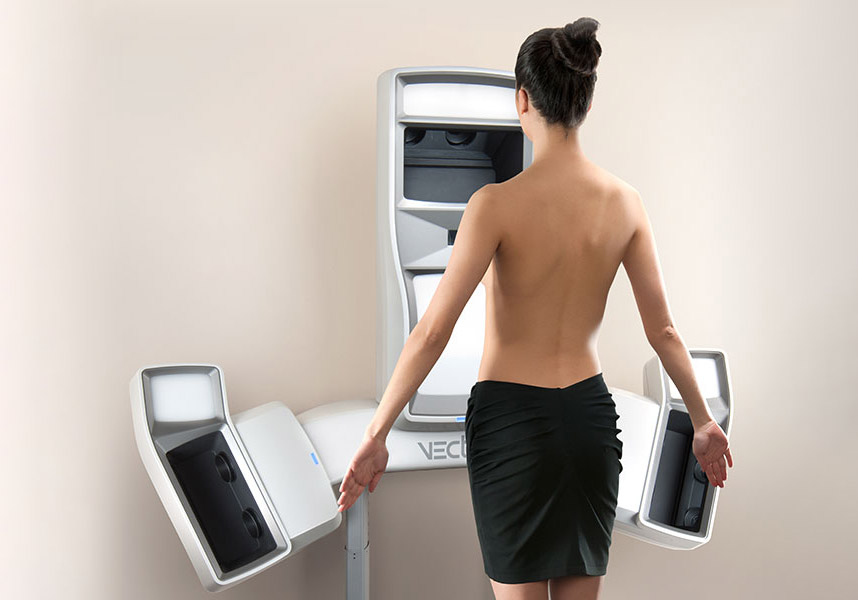 Step 2: Simulate the Outcomes
Using special simulation software with your 3D picture, Dr. Brown will show you the possible results of the aesthetic procedures you may choose to have. You will be able to experiment with different looks until you find the one that suits you best.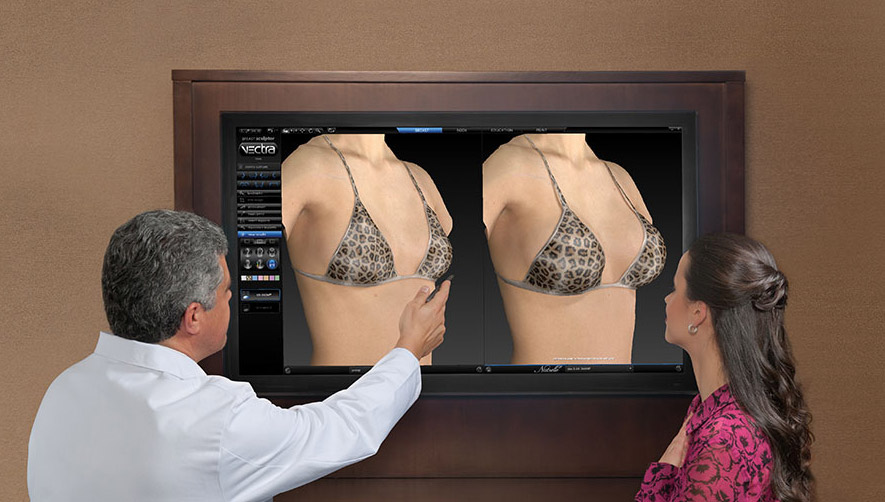 Step 3: See the Result
"My patients absolutely love this" said Dr. Mitchell Brown, "For the first time, they're able to see a 3D picture of themselves with their new look. Because it's in 3D, I can rotate their picture to any viewpoint, and they can really examine the desired result. We can make subtle changes and agree on a final look in advance, and this truly helps them make a decision".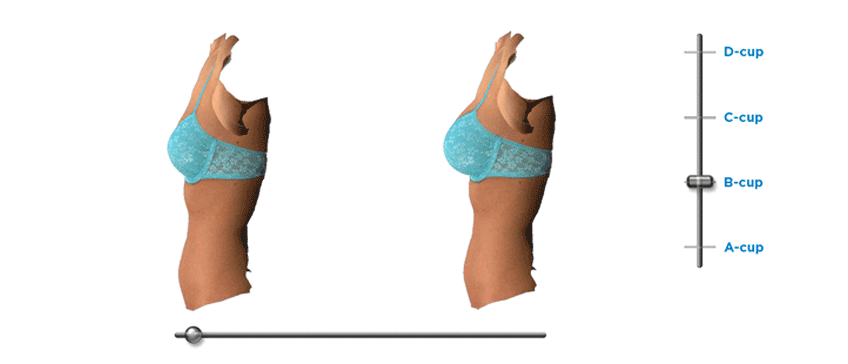 Your Face in 3D: Face Sculptor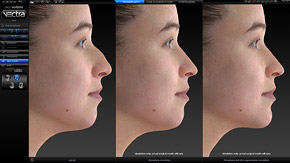 Rhinoplasty and Chin Preview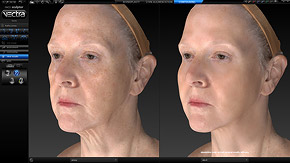 Contouring Preview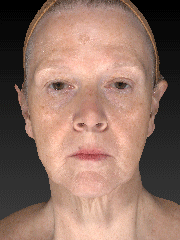 Condition Assessment and UV Damage View
For further information, or to schedule a personal consultation with one of our surgeons, please
Call (416) 323-6336 or Book an Appointment