A peel is one of the least invasive ways to improve the appearance of your skin. If you are not quite ready for laser or IPL treatments consider our blended and chemical peels.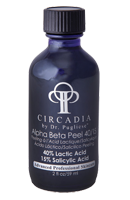 Alpha/Beta Peel
A great treatment for light acne, mildly damaged or oily skin. The combination of Lactic & Salicylic acids will remove the outer layer of the skin with minimal to no peeling.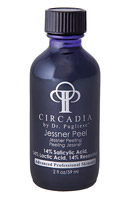 Jessner's Peel
An anti-aging peel designed to aggressively treat fine lines, wrinkles and pigmentation. Expect visible skin rejuvenation, following 5-7 days of peeling.
This is a topical procedure designed to eliminate hyperpigmentation of melanic origin.